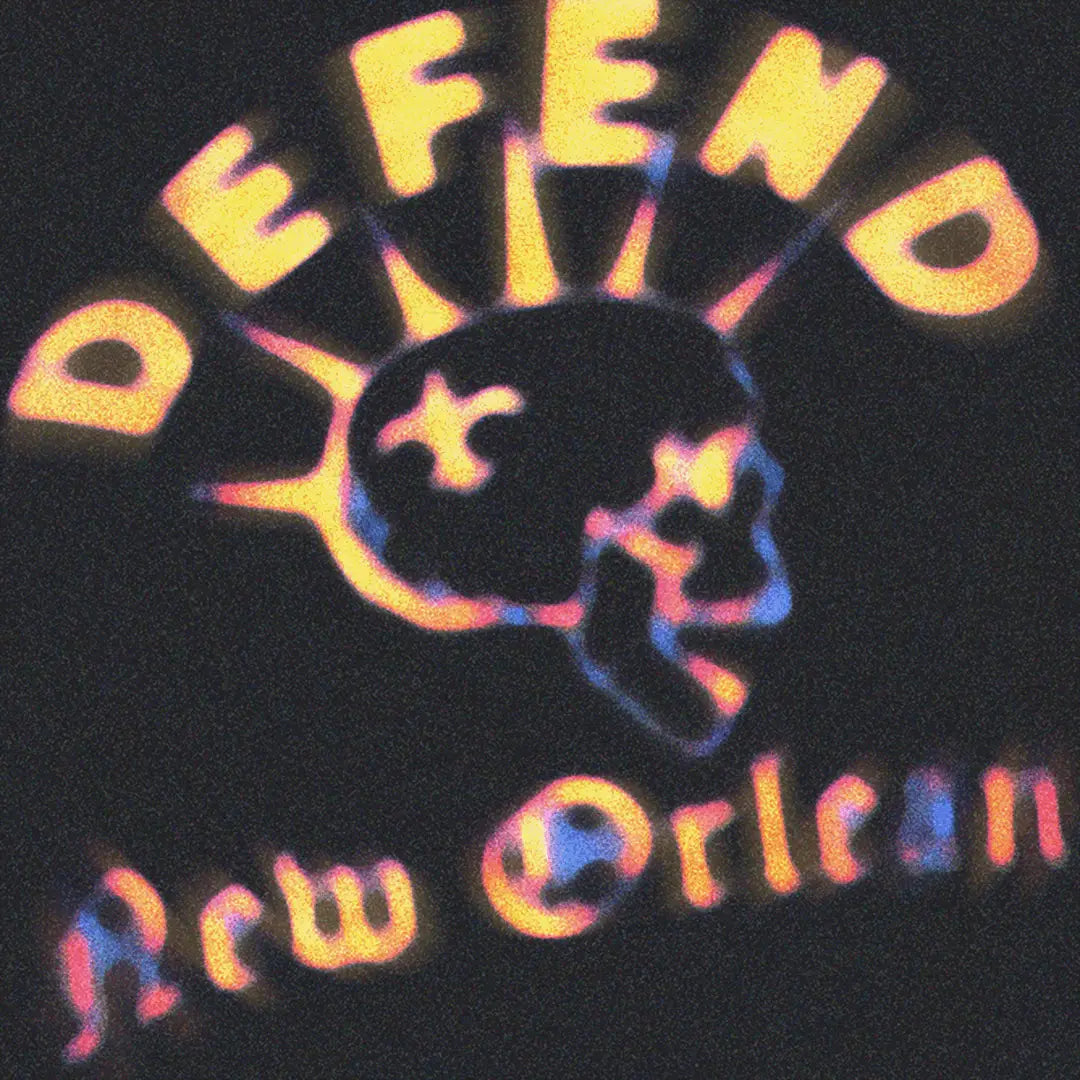 On Monday, July 17th 2023, we received an unexpected letter from the NFL.
Yesterday we released a statement from our lawyer Scott Sternberg at SNW
DEFEND NEW ORLEANS
In New Orleans our street names, our food, our accents, and even our way of life can sometimes be confusing. But, there is nothing confusing about the ownership of our first style, the DNO classic design. We've been using it for twenty years and have a registered trademark.
We first printed the design in 2003 on thrift finds and factory seconds using handmade screens. After Hurricanes Katrina and Rita devastated our area, Defend New Orleans became not just a rallying cry, but a representation of the defiant culture of South Louisiana.
Since 2003, Defend New Orleans has been representing our dedication to New Orleans and its independent spirit. Without more evidence that the last twenty years of sales have somehow been unknown to the NFL and some unknown legal peril, we will not stop.
20 years later and we're still convinced anything is possible. We're grateful for the deepening support and connection over the years and thank you for being here today!
Community is at the core of DNO and has been from day one. Some of the organizations we've supported over the years include 1% For The Planet, Electric Girls, Innocence Project, Team Gleason, Healthy Gulf, Glass Half Full, MACCNO, MiNO Foundation, Breakout!, Southern Solidarity, Roots of Music, Jazz and Heritage Foundation, Musicians Clinic, and Son of a Saint.
Today, in that spirit of community, we are asking for your help in three ways: 
Post pictures of yourself in DNO and tag them with #DNO20 

Continue to support us by buying our products – 20% of all sales through Monday July 24th will be given directly to organizations dedicated to legal services and to the arts
Our lawyer Scott Sternberg is helping us for free. He's on the board of The Pro Bono Project and we're passing the hat for them. They provide civil legal aid for members of the community, and our donations will directly defend New Orleans
---